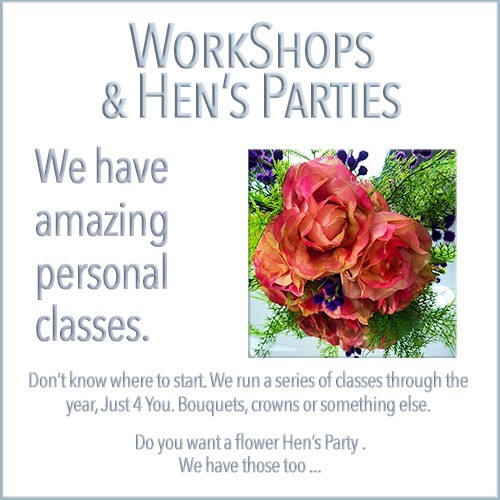 Upcoming workshops
Create your own Bouquet
In this class you will learn how to make amazing one of a kind (because you made it) bouquets.
Beginners Guide to Artificial Flower Design
You will learn how to use artificial flowers for your next special event. The good, the bad, the ugly artificial flowers comes in all types and sizes. We use only the best quality artificial flowers for your designs.
Mother's Day Special
Spoil your mum with a class in flower design. What better way than to spend the morning with your mum, creating something for her and you to take home
Coming soon … All things Garland & Table Decorations
How to create your own table decorations for your next special event. Learn 3 different designs and yes you will be creating & taking home one of your own master pieces.