2019 Wedding Dress Fashion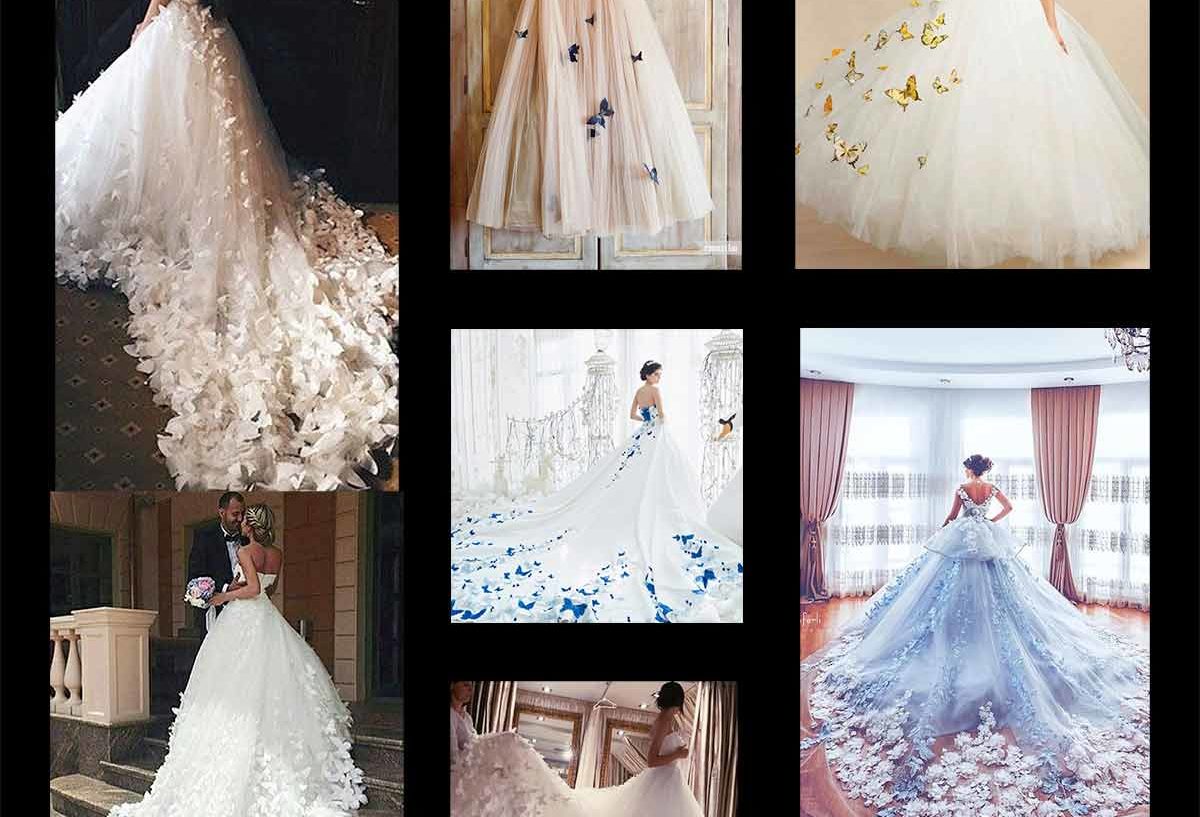 WEDDING DRESS TRENDS YOU'LL SEE IN 2019
Forever Yours, Flowers Takes A Look At Next Year's Hottest Wedding Dress Trends
Getting married in 2019? Time has come for you to find that special dress. It might be a pants suit or dress, who cares? it's your wedding!
With holiday parties out of the way and 2018 coming to a close, we can finally start looking forward to our special day. To help with your planning, we at Forever Yours Flowers have put together some interesting Wedding Dress trends for 2019. And yes Meghan, Duchess of Sussex has created the dream that we can all be princesses. Are you also planning for your fairy tale?
Well make sure you keep reading. We've compiled our favourite wedding dress trends that you'll see in 2019.
The 1st style is CLEAN AND SIMPLE – 2019 A very Modern look for today's bride.
Additionally head over to the link and take a look at the many wedding dress styles you can choose from
Tell me what your style may be at beryl@foreverYoursFlowers.com.au
Clean lines, simple tailoring and wedding dress designers abiding by the 'less is more' rule will hit the aisles in 2019. We feel this trend will suit the modern bride who wants to make a statement in an understated manner on her wedding day.
Plus, a clean and simple dress leaves room for you to rock a show stopping, beautiful bouquet (and did I mention that we at Forever Yours, Flowers can create something that no-one else has?!).
ROYAL FEVER IS HERE WELL INTO 2019.
The Meghan Markle effect has taken the bridal industry by storm. Everyone seems to have a case of the royal fever and it's contagious and spreading! In 2019 we'll see everything from wedding dresses which ooze regal style to glittery tiaras and heavy embellishment.
We think the royal wedding fever will be trending well into 2019, it's not finished yet. The detail is in the accessories, what about this amazing tiara to finish your design.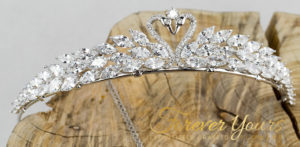 THE RETURN OF THE BALL-GOWN – MAKE A STATEMENT WHEN YOU WALK DOWN THE AISLE.
2019 will be the year for those brides who want to go all out. Think big, beautiful and copious layers of tulle. Full-figured gowns will certainly take your guest's breath away when you walk down the aisle. What's more important than a little bit of bling? this amazing necklace & earrings gives you the final touch.